Customer Stories
This is the success story of KICONBAY. If you're interested in our streaming solution, BlessBit,and taking advantage of our feature-rich, highly-scalable SaaS platform to improve the visibility of your business, contact info@ticonsys.com.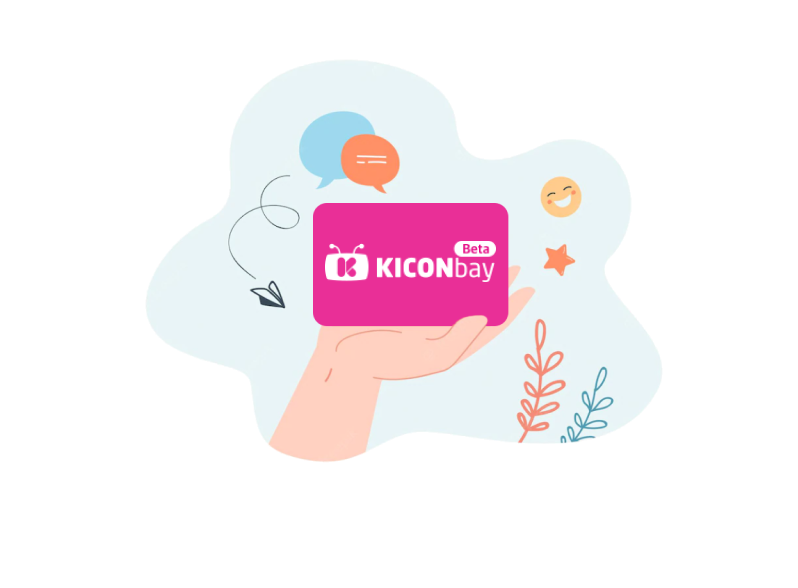 History of KICONBAY
KICONBAY was initially created with the intention of providing high-end media content, starting in 2019. KICONBAY provides animation and kid's content. Initially, a simple media distribution setup was done. Later, requirements like storage space and bandwidth calculation arose. The client was having a hard time finding a solution with the performance of delivery too. At this point, BlessBit took control of the setup and launched an entirely new KICONBAY experience.
Challenges
KICONBAY faced the following challenges before they were introduced to BlessBit.
The existing infrastructure was unable to provide storage and bandwidth consumption calculations per user within a given time frame.
The client was worried about probable issues while moving the entire system to the cloud
The BW pipeline was fixed, and the system was able to handle only a fixed number of users.
The transcoder was unable to handle the load properly.
The client was worried about content security, especially at-rest content.
Implemented Solutions
Storage and bandwidth calculations
TiCON utilized cloudfront and log analysis to analyze and determine almost real-time bandwidth usage per client. TiCON also used S3 for object storage and calculated storage consumption per user in real time.
Cloud Migration
TiCON performed a seamless cloud migration without any downtime for KICONBAY. For content storage, KICONBAY used S3, for delivery CloudFront, for database RDS Aurora, auto scaling and route53 for DNS.
CloudFront
TiCON utilized CloudFront to eliminate the issue with content delivery without any issues. This was also used for bandwidth measurement. KICONBAY was able to reduce bandwidth costs by utilizing TiCON's agreement with AWS for CLoudFront rate.
Transcoder
TiCON's state-of-the-art transcoder technology was both performance optimized and cost-effective for KICONBAY. The transcoder was able to handle almost double the load at a lower cost.
Content Security
All contents are stored on S3, with a custom security configuration. AWS KMS was used to further secure all content. BlessBit uses CloudFront, S3, and integrated authentication engines to deliver all content securely.
The following architecture is being used at KICONBAY, and this is how we achieved such operational efficiency and cost-effectiveness.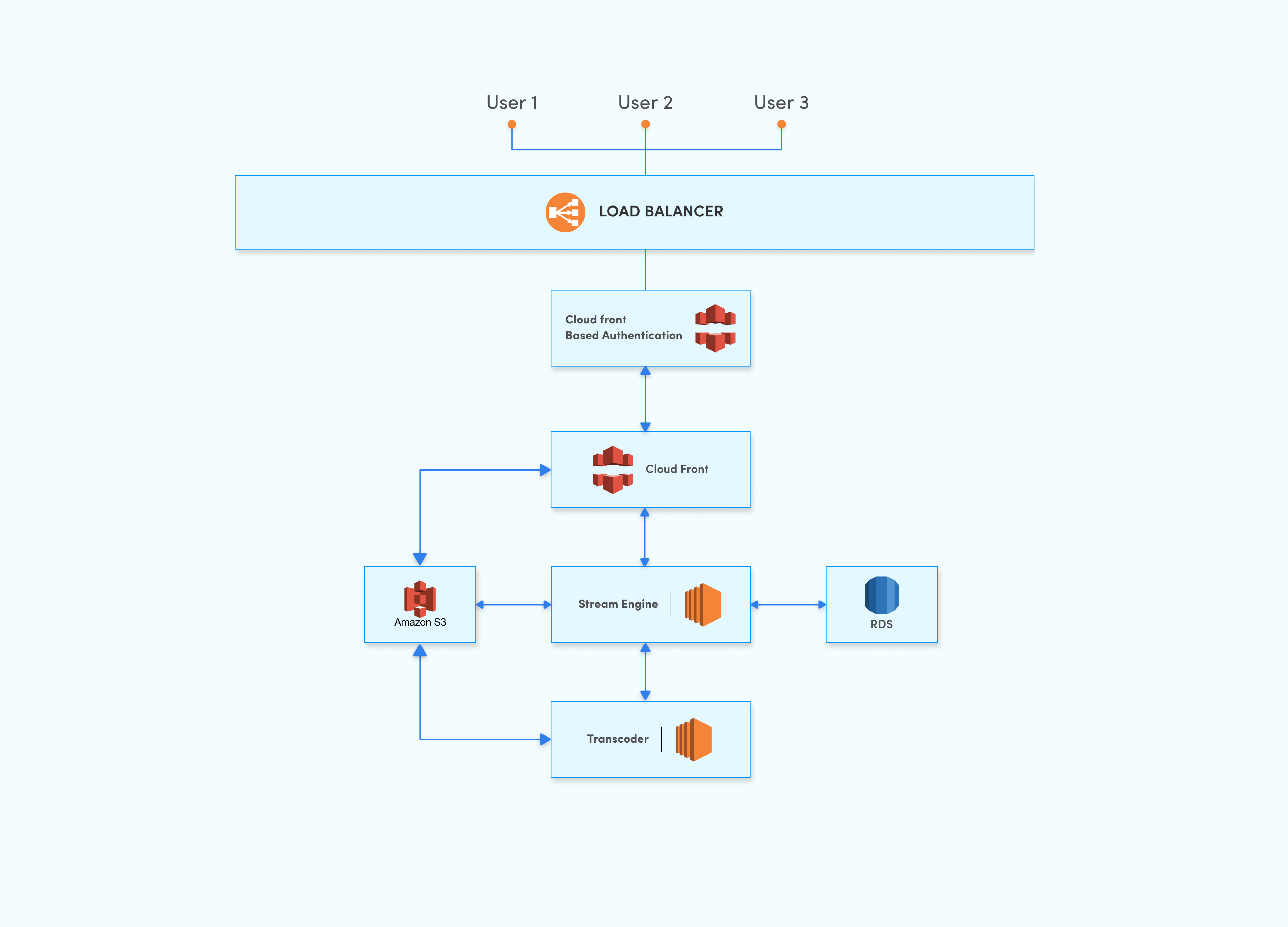 Outcome
RDS, S3, and CloudFront have hugely improved system efficiency and performance.
S3 and CloudFront allowed us to calculate storage and BW accurately for individual users, which allowed clients to customize their billing model.
S3 along with KMS enabled KICONBAY to highly secure contents at-rest.
The BlessBit transcoder enabled more productivity for KICONBAY and their clients.
The AWS cloud environment is proving to be hugely beneficial in terms of performance and financial outcomes for KICONBAY.
Conclusion
Together with the AWS cloud, the BlessBit solution has provided top-notch service for KICONBAY while reducing costs and technical overhead. This allowed for rapidcompany growth and high levels of client satisfaction for the client. KICONBAY has already see adecrease in overhead and a simpler technological environment. As a result, BlessBit is already considered a project success for KICONBAY.
TiCON is delighted to be collaborating with KICONBAY and anticipates that the amazing journey will continue in the future.
1. Overview
We would like to introduce "Kiconbay (http://kiconbay.net/)", the result of a successful case with "SIRIOH", a content licensing specialist among Ticon's great clients. Japan-based content service platform Kiconbay distributes children's content and anime-specialized content worldwide.
2. Challenges and Opportunities
Kiconbay needed a solution to the following problem:
Transcoder that can process multiple transcodings at the same time
Deliver secure content worldwide without compromising quality and performance
Manage storage allocation by user
BW allocation management by user
3. Effects
TiCON utilized its experience with BlessBit to produce a solution that is custom fit and tailored to Kiconbay. TiCON created a transcoder based on original BlessBit transcoder which is specific and powerful for Kiconbay's kind of use. Secure content delivery was ensured through CloudFront. And delivery was amazingly smooth. A BW calculation was created using CloudFront delivery statistics. And a storage calculator was created using S3 statistics.
User authentication via API hosted in EC2 + RDS + Elasticache
Transcoder is hosted on EC2 server
VOD content stored in S3 storage
VOD delivered through CloudFront
CloudWatch, CloudTrail, S3 stats and CloudFront stats were used to create a BW and storage calculator